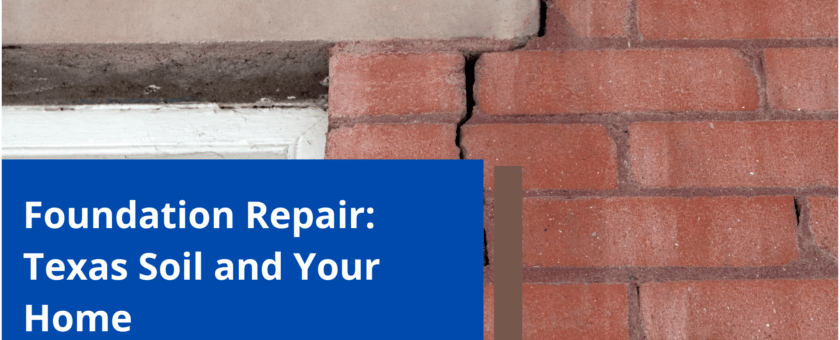 The foundation of your home is an essential part of its structure. In Texas, soil conditions like clay-based (caliche/adobe) and sand-based (silt loam/sandy loam) can have a major impact on the condition of your foundation. Homeowners should understand their soil type and take steps to repair their foundations, such as using piers/pilings, rerouting plumbing, adding support beams, installing an interior drain system, sealing cracks with caulking, etc.
Introduction
Foundation repair is a process of reinforcing and stabilizing the foundation of a home or building to prevent further damage from occurring. It is vital for homeowners in Texas to pay attention to their foundation and the soil beneath it, as poor soil conditions can have a major impact on the structural integrity of their home.
Part 1: The Soil in Texas
Texas is comprised of several different types of soils, ranging from sandier soils to clay-based soils. The type of soil present can impact not only the integrity of a home's foundation, but also its drainage capabilities. There are six main types of soil in Texas, including sand, silt, clay, loam, caliche and black gumbo. Each type of soil has different characteristics that can affect foundations in different ways.
Depending on the type of soil in a given area, foundations can experience issues such as settling, cracking, and heaving. Poor drainage due to the soil makeup can also lead to foundation damage over time. Homeowners need to be aware of the type of soil beneath their home and take steps to ensure that their foundation is stable and secure.
Part 2: Foundation Repair
There are several different types of foundation repair available. These include pier and beam construction, slab-on-grade construction, helical piers, mudjacking and reinforced concrete. Foundation repair can help prevent further damage from occurring and can also improve the overall stability and safety of a home. The cost of foundation repair varies depending on the severity of the damage and the type of repair being done, but it can range from a few hundred dollars to thousands.
Part 3: Preparation for Foundation Repair
Before beginning any foundation repair work, it is important to inspect the area closely to identify any potential problems and to make sure that the right type of repair is being performed. It is also important to research potential companies and contractors before making any decisions. When choosing a company or contractor for foundation repair work, it is important to look for one that has experience with the specific type of repair being performed, as well as a good reputation and references from previous customers. Although some minor foundation repairs can be done as DIY projects, anything more complicated should always be left to a professional contractor with experience in the field.
Your Soil and Foundation
Due to the variety of soils found in Texas and their potential effects on foundations, it is important for homeowners to be aware of what type of soil is underneath their home and to take steps to ensure that their foundation is stable and secure. Homeowners should inspect their foundations regularly and be aware of any signs of damage or shifting. If any issues are noticed, they should contact a professional contractor immediately to assess and repair any damage. Homeowners who want to learn more about foundation repair in Texas can find additional information through resources such as the Texas Department of Insurance website or local contractor websites.
Foundation repair is an important process for all homeowners in Texas. By understanding the soil beneath their homes and taking steps to ensure that their foundations are stable, homeowners can rest assured that their homes will remain safe and secure for many years to come.