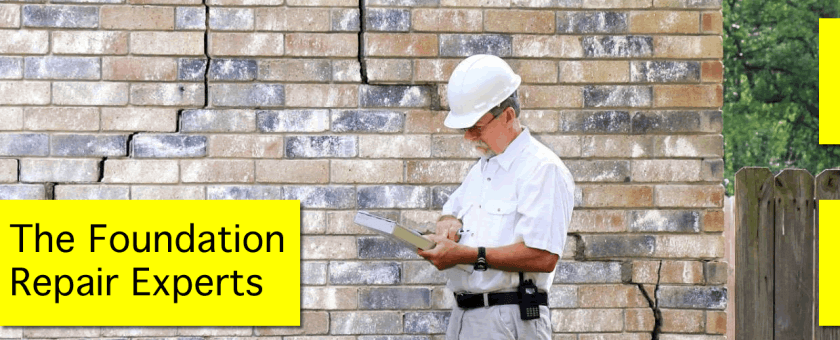 Foundation repair expert isn't just about the expertise that a foundation repair services company can bring in terms of correcting your home although, that is very important. It also entails helping you as a homeowner or as the building manager,
the facilities manager to understand the issues that caused the foundation problem.
You might wonder why this is important, well, here's a reason. Because a foundation repair project is a big undertaking, it always helps to explain the particular causes, and the solution path. As a homeowner, or a facilities manager in case of commercial foundation repair projects and it helps in understanding the general framework of what's happening. For instance in the case of a residential or commercial foundation repair, there are issues such as tree roots, plumbing that may present a problem, and discussing whether tree root barriers are a solution when engaging in planting trees is a crucial discussion that needs to be had.
There are many issues which may cause the foundation of a structure to warrant repair, and helping the decision-maker understand those problems not only helps in moving towards a solution, but also is educational in terms of any future scenarios where it may be possible to prevent foundation issues from cropping up.
Foundation Repair Experts explain and communicate options.
Because of the variability of the causes of foundation repair, there are appropriately many different options depending on the situation. and while it is not necessary for you to be an expert in foundation repair, it certainly helps when a foundation repair expert is able to assess the issue, and explain and communicate available options that can help to correct the issue. Especially if they can explain it and simple to understand words.
Discussing whether to use helical-piers or push-pier systems or perhaps some type of wall anchoring products, all of these are crucial discussions that we generally want to have with the building manager or the homeowner and also guide them towards understanding the best option for a long-term fix.
---
---
Additionally in the estimation process from the information that we provide, you're generally able to make more informed decisions in the future about other building structural issues, and from that educational engagement, you are able to save yourself cost of not delaying on issues that could be managed before they become a larger issue.
The foundation repair representative is a champion for the customer.
Customer service in our line of work, is really what differentiates expertise and from mediocrity, because foundation repair deals with such an important investment for homeowners and building managers, that at the end of the day, it really boils down to helping our clients and customers grasp the issue, and the relationship that we are able to establish helps that to happen. Customer service in foundation repair involves discussing everything from warranties and how that works, to financing solutions, problems and issues relating to the repair, and preventative measures.
The inspection process is crucial in establishing that relationship on which the homeowner or building manager and the foundation repair experts can work together. And as foundation repair experts ourselves, we take this opportunity to have a conversation as perhaps the most important engagement with every potential client.
And that is why we offer a free foundation repair inspection so that we can remove that obligation and that may be present if it wasn't free. the opportunity to get in front of the problem and discuss in an educational and consultative manner, how to correct issues is really what it means to be a foundation repair expert. Communication and relationship is the key